Every year, Summerfest roars into Milwaukee and every year I anxiously await its arrival. The festival kicked off on Thursday with a full day of music, food, and beer and I was bound and determined to be there for it!
After work on Thursday, Katie D and her two friends showed up at my apartment, ready to party it up, the way Milwaukeeans do. We mixed a few Rum and Cokes, girlified ourselves, and headed out the doors at 8:30 destined for the Milwaukee lakefront. We had a bit of trouble figuring out transportation but luckily we met a very nice woman, and a very helpful bus driver, and we were able to get ourselves to the lakefront with very little hassle. I'm really bad at telling stories, so I won't go into detail about the bus ride and events leading up to it. But luckily, we made it =)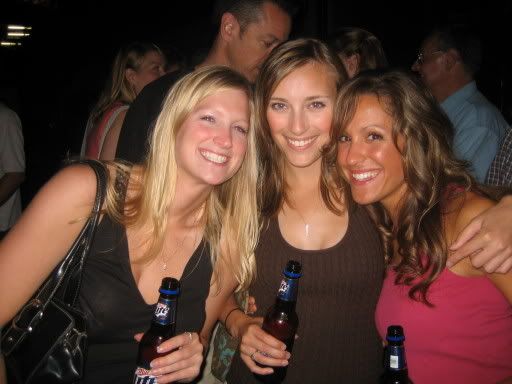 We started off the night with a Miller Light and an REO Speedwagon concert. We only caught the last couple of songs, but were there long enough to hear "Roll with the Changes", "Keep on Loving you" and "Ridin' the Storm Out". I was sad to have missed "Can't Fight This Feeling" but what can you do right?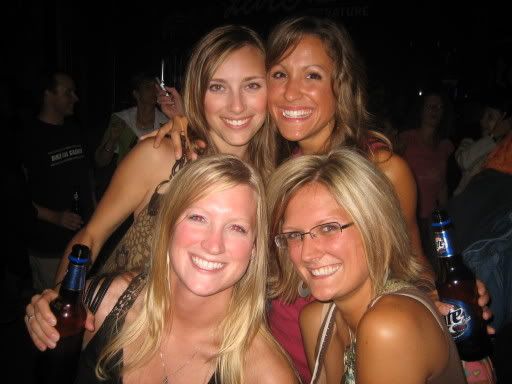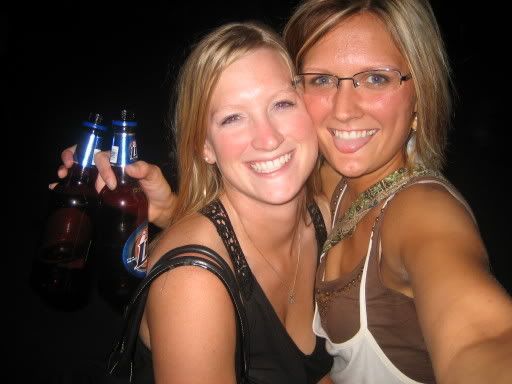 After REO was finished, we made our way to Jo-Jo's Martini lounge, sipped on a few Cosmopolitans, and awaited the Big Bang fireworks. The fireworks were amazing, a little long, but still amazing. They really are the best fireworks display all year…in the state of Wisconsin I think! Not that I've seen that many to compare it too, but I'm sure it's up there!
For the remaining couple hours we spent some time at the Harley Davidson stage watching Common and then headed to the Miller Light Oasis to watch the Bodeins. At 12:30 the grounds closed and we made our way back to my apartment for some Pizza Shuttle, sobering talk, and a pass out session =)
I'm hoping to make it to Summerfest a few more times before it all ends. I'll definitely be there on Sunday with Katie again for the Love Monkeys and then on Monday for Phil Vassar and Keith Anderson with Tara. Thursday is The Frey and Saturday Pink is playing and I'm going to try really hard to make it to that as well. Luckily I have a free ticket in my wallet to utilize. Summerfest is getting quite expensive! But it's totally worth it. $15 gets you inside the grounds, and access to a ton of bands….FOR FREE! It's the greatest festival ever! For anyone not from Milwaukee…get your ass up this way. You're missing out on a fantastic time.